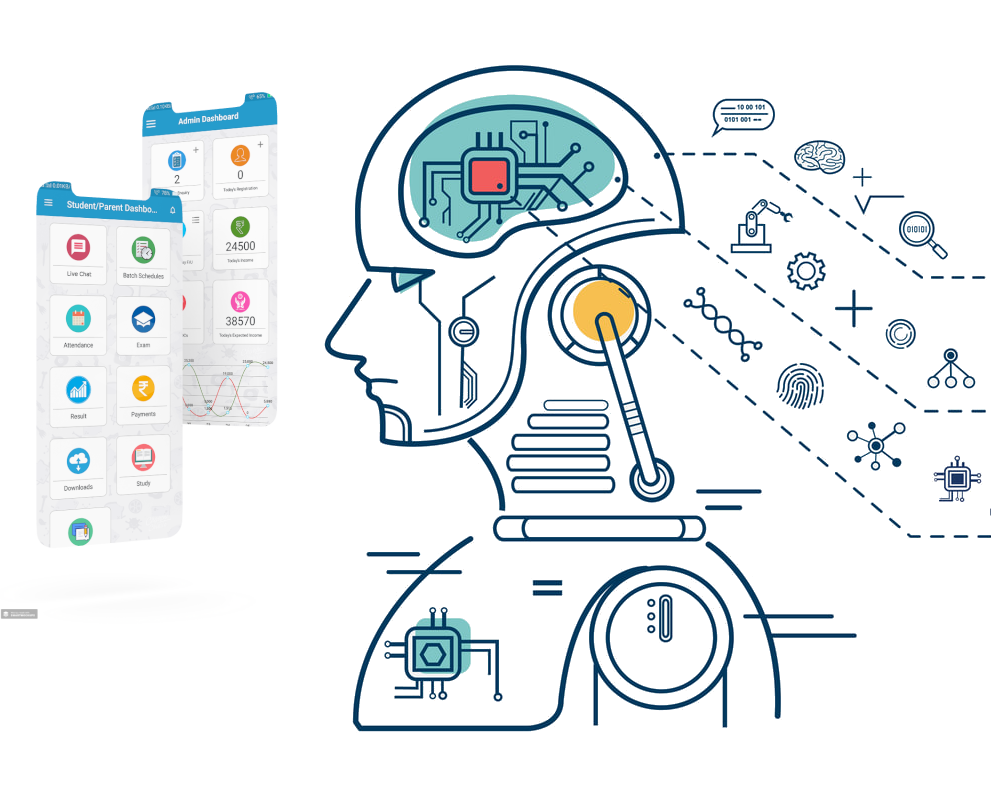 AI + Mobile App = Smart App
Artificial Intelligence(AI) improves performance
Customize learning experience
Uncover Hidden Insights
Quick Feedback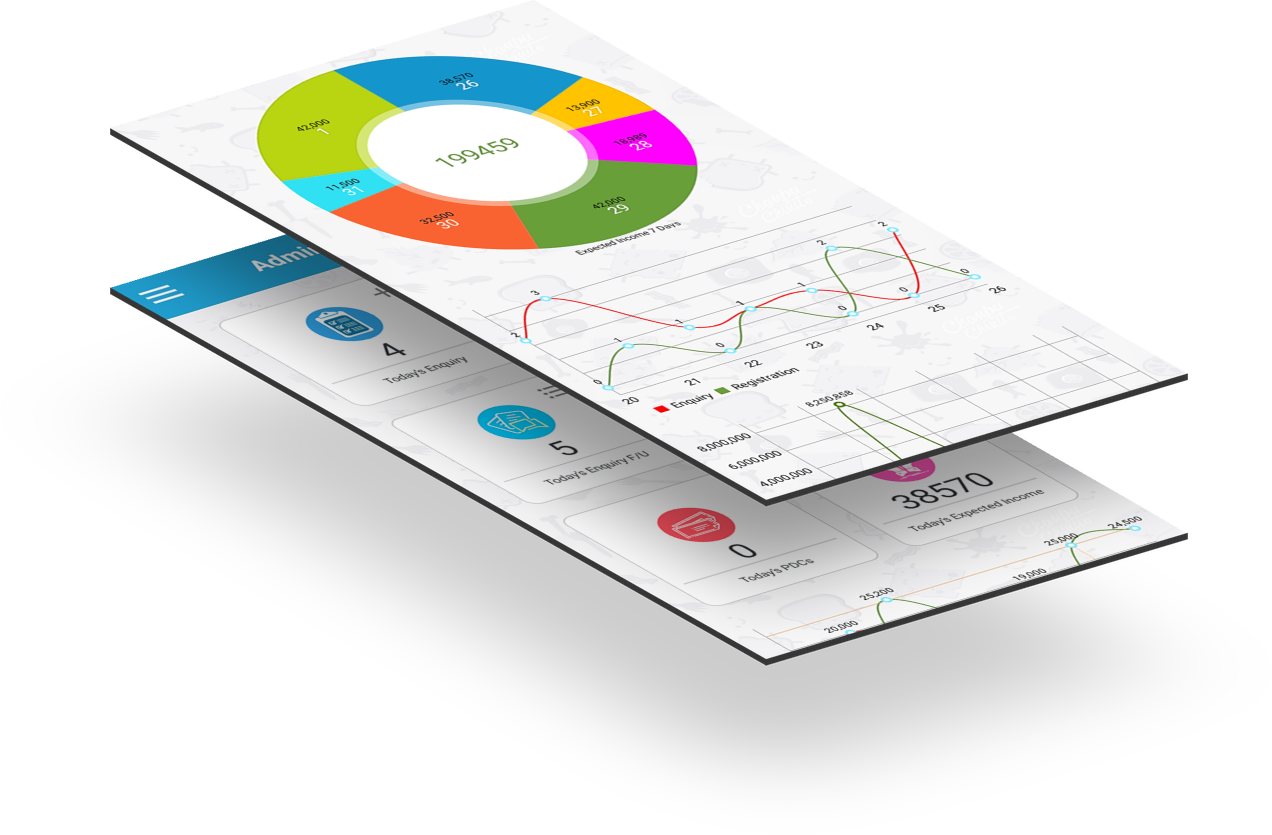 Simple & Secure Coaching Automation
No spare time needed for managerial work
You focus on teaching, everything else ClassApps take care
No computer required. Your Mobile can work
How this can help you?
ClassApps is "AI EdTech Innovation" Mobile App to improve coaching and training activities.
The objective of the App is to boost trainer's productivity and reduce the managerial burden through our automated tools. At the same time students will be benefited from tech-enabled learning and personal attention of trainer.
And finally its analytics identify and suggest the gaps in teaching and results. Manage everything in Mobile App
(Web ERP Modules are free if you wish to use. Helpful when scaling the business)
Dashboard
Quickly visualize all activities in single page - useful for student/parent and teacher.
Student + Fees
Manage student and fees easily on Mobile with online payment. No paper work.
Exam
Online Test and Classroom Test both supported with smart analysis and revision.
Attendance
Save time using Biomatric & Mobile based attendance with quick notification
Assignment
Quickly upload/share assignment + test for student from Mobile App
Parent/Student
Assignment, Exam, Results, Schedule, Report Card and Notification - ALL IN ONE
Study Material
Share/Upload - eBooks, Videos Lectures, PDF, PPT, Links: Modernize Learning
Communication
Live Chat, Notification, SMS, Email - Integrated and Automated Communication
Reports
Visualize & Analyze - Monitor all activities and progress through meaningful reports